Atri,Castilenti,Cellino Attanasio
Atri, Castilenti e the San Lorenzo Vini winery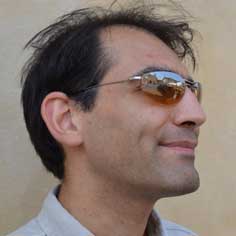 ---
A week end in the Acquaviva's lands
A two half-day tour to discover the enchanting landscape of the southern Teramo province, where ancient cities with their superb architecture, and villages rich in history lay down between clay hills, that the hand of man has wisely looked after to host precious vineyards.
Saturday afternoon: Atri, the queen of art.
Afternoon tour - Duration 4 hours;
3.00pm: Arrival  and Visit to the cathedral, the cloister of the canons and the crypt (monumental architecture, pictorial cycles of exceptional artistic value; a Roman floor mosaic preserved in its original site)
Visit to the artistic treasures of the historic city center (the medieval Palazzo Ducale, the baroque churches of Santa Chiara e di San Giovanni Battista, the remains of the Roman theater)
6.30pm: Departure for Castilenti and visit to the San Lorenzo  winery . The story of the winery begins in 1890 when the owners decided to planted the first young vines on the Teramo hills. The choice was made with foresight and wisdom as the short distance both from the Gran Sasso of Italy (20 km) and the sea (20 km from the shores of the Adriatic sea) guarantees the ideal climatic conditions for temperature and ventilation.
Ore 19.00: Arrival to the winery and free tasting of typical products.
If you like you can spend the night at the San Lorenzo Winery's B&B

Sunday morning: The fortified villages
9.00am: departure for Cellino Attanasio
Visita del borgo medievale: (la medievale chiesa di Santa Maria la nova, con preziose testimonianze artistiche, i torrioni rinascimentali della cinta muraria, il convento di San Francesco).
11.00am: arrival in Castilenti: Visit  the village (the sixteenth century Palazzo De Sterlich, the baroque parish church of Santa Vittoria, the convent of Santa Maria a Monte Oliveto)
Possibility to have lunch at a typical local restaurant.
Tour and Guide Availability

Please contact Vincenzo via email to get more information.

What's Included

Guided tour, visit and guided tasting at the winery.

What's not Included

Everything is not explicitly mentioned in What's included

Good to know

I suggest you to wear comfortable shoes and clothes.

Available Languages

Meeting Point

A14 Motorway exit ATRI-PINETO, on the right parking-lot BAR on the state highway.

How to book

1. Choose the preferred typology of booking between "Shared Tour" and "Private Tour", where:

Shared Tour allows any single or more to join the tour at the lowest price, but sharing the tour with anyone else.
private Tour allows any single or group to reserve the tour/guide just for his own pleasure.

2. Fill in the chosen form with "date, time, number of people" and have a look at trip duration and max admittable number of people

3. Make a Request of Reservation, by clicking Book Now
Should you have any preliminary question you can directly Contact the Guide via e-mail
BOOK a shared tour
€30.00 per person
up to 30 people for 0008.00 Hour/s
OR ALTERNATIVELY
BOOK a private tour
€140.00 flat rate
up to 04 people for 0008.00 Hour/s
MORE TRIPS
NEARBY ACCOMMODATIONS